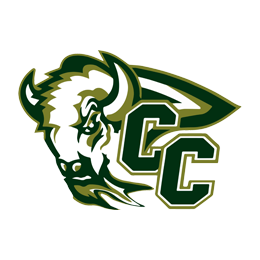 Back to Central City Bison on Striv
Volley Ball Coaches Interview 9/3/13 Game 9/5/13
Posted on September 4, 2013
What should fans be watching for with the CCHS team?
Finishing the 2012 season with a 15-16 record, was a huge improvement over the previous years. The senior and junior classes have experience on the court and will look to provide optimal leadership for the 2013 season. With the loss of two great defensive players, we are going to have to work hard to maintain our defensive abilities, as well as improve on the net to be stronger, put-away hitters. Team unity will be essential in order to improve as a whole.
Who is starting ?
We haven't determined the starters yet.
What are the goals for this game and this season?
We had a good preseason and we have emerged as strong hitters…making this our strength.  We have continued to work hard on serve receive and defense and improved every day.
Roosters(Central City):
Name Number Grade Height
Varsity
Lindsey Butt 4 12 5'4
Jamie Knight 8 12 5'11
Aubrey Lenz 12 12 5'9
Mollie Maresh 7 12 5'6
Sarah Schnabel 11 12 5'8
Katie Benner 2 11 6'0
Val Fousek 5 11 5'7
Lindy Eberlee 3 11 5'3
Jill Gathje 13 11 6'1
Abby Maresh 1 11 5'6
Shelby Schnitzler 14 11 5'6
Katrina Gomez 10 10 5'5
Amber Erickson 6 10 5'9
Junior Varsity
Kaley Brandenburg 2 10 5'6
Jasmine Wilson 8 10 5'8
Taylor Lewis 13 10 5'5
Allie Kohl 3 10 5'7
Michelle Hall 1 10 5'6
Brooke Johnson 9 9 5'5
Kaylee Eberlee 6 9 5'3
Syndey Williams 14 9 5'5
Amy Gathje 7 9 5'6
Edie Erickson 4 9 5'4
Katy Gathje 15 9 5'11
Naja Jensen 12 10 5'11
Maite Perez Vales 10 10 5'4
Xenia Lex 5 12 5'1
Reserve
Allie Kohl 3 10 5'7
Michelle Hall 1 10 5'6
Brooke Johnson 9 9 5'5
Kaylee Eberlee 6 9 5'3
Syndey Williams 14 9 5'5
Amy Gathje 7 9 5'6
Edie Erickson 4 9 5'4
Katy Gathje 15 9 5'11
Naja Jensen 12 10 5'11
Maite Perez Vales 10 10 5'4
Xenia Lex 5 12 5'1
Head Coach Heather Negus
Assistant Coaches Allen Duerksen, Jordan Timm
Student Managers Rylie Young, Jacey Eberlee